Summer Guest Teachers
Rasta Thomas
We are honored to have Rasta Thomas as a guest teacher during our Intermediate/Advanced Intensive the week of July 15th-19th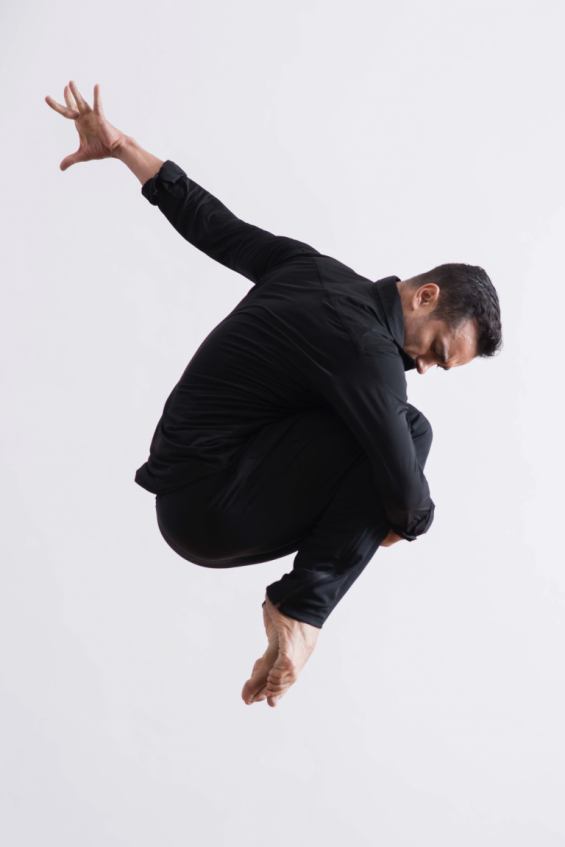 Rasta Thomas, studied martial arts before training in ballet at the Kirov Academy. Special Awards: Jr. Gold Medal Varna IBC and Sr. Gold Medal Varna IBC and Sr. Gold Medal Jackson IBC. Theatre: Movie' Out on Broadway (dir. Twyla Tharp), Carmen (dir, Rob Ashford), and Soul Possessed (dir Debbie Allen). Film and television: Ted 2, Once Last Dance with Patrick Swayze, So You Think You Can Dance, Never Stand Still, In Performance at the White House and the Academy Award. Featured soloist with over 25 companies including American Ballet Theatre, Dance Theatre of Harlem, and the Kirov Ballet.
Amy Cole
Ms. Cole has over 25 years of classical ballet training & instructional experience and is fully committed to the performing arts industry in which she aspires to maintain her journey for life.

Ms. Cole had the honor to experience various roles in annual performances of "The Nutcracker" including Waltz of the Flowers, Snowflakes, and more. She also performed in "Cinderella" and was invited as a guest soloist for the role of Snow Queen. She performed with Milwaukee Ballet in Lee-Wei Chao's piece "Emergence". She was also hired by Hanna Barbara Production's to play character roles in promotional performances.

Ms. Cole's teaching experience includes Point Park University where she taught as a substitute ballet instructor for the Community Classes. She was also a private dance instructor for students aspiring acceptance into the university program or for those wishing to attain pre-professional level. Ms. Cole taught at local dance studios to students of all ages, beginning through advanced levels. She choreographed 25 pieces consisting of 300 students within an exceptionally short time frame when she was called in to help under an emergency situation. While in NYC, Ms. Cole had the privileged role as a promotional talent recruiter for ABC's highly acclaimed televised dance show, "Dancing with the Stars", where she auditioned & recruited ballroom dancers for a promotional campaign throughout NYC.
Adriana LaMantina
Adriana LaMantia has been dancing since the age of three recreationally and competitively concentrating in all styles of dance, ballet, pointe, tap, jazz, modern, lyrical, contemporary, hip-hop and acrobatics. She has taken classes from numerous well-known master teachers such as Mia Michaels, Kurtis Sprung, Teddy Forance, Philip Wright, the company at Pittsburgh Ballet Theatre and many more. Even received the opportunity to dance in Macy's Thanksgiving Day Parade with Spirit of America Productions. During her time in the competition world, she won numerous scholarships and awards, one of them being the Dance Master of America 'Shining Star' award. She has also attended many workshops and conventions around the east coast including JUMP!, Cecchetti Council of America Ohio Chapter, American College Dance Association, Kinections Dance Group, Vibez Dance Convention, just to name a few. She continued her dance education at Seton Hill University, where she earned a double major, B.A in Dance Performance and B.A in Dance Choreography. During her time at college, she was on the dance team and became the assistant choreographer, became a part of the dance club and assistant taught at the academy program. She has choreographed for the student-run New Works in Progress, Fall Dance Concert and the Westmoreland County Community Dance Concert at Seton Hill University. She also has been an assistant choreographer at the High School College Dance Festival in Norfolk, VA and the musical production 'Nine' at Seton Hill University. Continuing her choreography out of the University, she has choreographed contemporary and contemporary ballet solos for students competing in Youth American Grand Prix, having all placing in Top 10 and Top 3 finalist. Adriana continues to still perform at many events and showcases including halftime at the Harlem Globetrotters game, RAWArtist Pittsburgh, Tap & Jazz Festival in Arlington, VA and numerous shows at Seton Hill University, as well as dancing with Millennium Dance Complex Pittsburgh Race for Grace team. She has also performed work from Pittsburgh Ballet Theatre's presentation of 'Icons and Echoes' choreographed by Jessica McCann. Adriana was also given a scholarship to dance for Kinections Dance Group production 'Collide' in New York City. She currently teaches at Pennsylvania Ballet Conservatory, Dance Expressions by Erica and Apple's Dance Lab where she teaches a wide variety of dance genres and levels, from beginning combination classes to advanced competition routines. She has also substituted at many studios in Pennsylvania and Ohio as well as taught at intensives and masterclasses over the fall and summer seasons.
Alexander Zankin
Alexander Zankin is a renowned character dance teacher. He graduated from the Academy of Music and Dance with a Master in Plovdiv, Bulgaria with a Master of Arts in Choreography and from the University of Varna with a Bachelor of Arts in Choreography. Most recently, he has been a teacher and choreographer with numerous dance schools across the Pittsburgh area including Pittsburgh Ballet Theater School, Ballet Academy of Pittsburgh, Wexford Dance Company, West Point Ballet and Laurel Ballet. Prior to this, he taught and choreographed dance throughout Bulgaria. Zankin has won many awards for his work, including the Gold Lyre for Choreographic High Achievement (Union of Bulgaria), 1stCategory Choreographer (State Commission of Performing Arts, Bulgaria), and Gold Pin for Performer High Achievement (State Dept. Of the Army, Bulgaria) and Extraordinary Category Performer (State Commission of Performing Arts, Bulgaria).
Hansel Correa Diaz
Hansel graduated from the prestigious Alejo Carpentier Ballet School in Havana in 2005. He moved up next to the National School of Arts to continue his career with a concentration in Spanish Dance (Flamenco). Hansel graduated with high honors, receiving his Bachelor of Fine Arts in Spanish Dance on July of 2011. He began his professional career in the corp of Ballet at the internationally renowned Ballet Espanol de Cuba Company. He moved quickly to soloist and principal dancer, having the opportunity to perform with international principal dancers such as Francisco Nunez (Spain), Jose Manuel Carreno, and others. His performance experience includes: Sevilla en el Tiempo, Homenaje a Martin Vargas, The Phantom of the Opera, Carmen, Romance Bacalice, Romance in B, Las Bodas de Luis Alonso, Asturias, Emigrante, Gitanillas y Toreros, Sombrero de los Tres Picos, Al Andaluz, among many others. In 2013, Hansel made his debut as a choreographer, working with Victor Basilio in "Encontra2" Hansel was also an instructor at The Spanish Ballet School for 5 years teaching all ages (3 to 18). Hansel now lives in Pittsburgh, where he has been teaching and performing with Laurel Ballet, West Point Ballet, Broadway Dance Studio, Laura Lynn's School and Alba Flamenca Studio.

Glenna Clark
Glenna a positive, passionate, energetic, physically fit working performer and teacher. As a teacher of 4.5 years she has taught all ages, from 2-18, as well as adult classes. Graduating from Point Park University's Conservatory of Performing Arts, she is proficient in a variety of styles, including contemporary, jazz, ballet, pointe, modern (Horton emphasis), lyrical, and basic acro. She was an Artist in Residency via Attack Theatre with Propel Charter Schools, Pittsburgh Public Schools, and Volunteers of America. She will be teaching contemporary and pre-ballet this summer.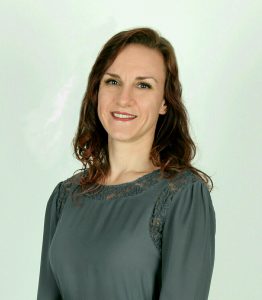 ‍Maggie believes the fire and breath of yoga kindle the spark of light, love and truth so our hearts shine brightly and grow in love. She passionately seeks to help others find that spark, burning off the layers that keep us from connecting to ourselves and others.

Growing up in the North Hills area of Pittsburgh, Maggie fell in love with yoga at ballet school. As a thirteen year old dancer who could not touch her touches or come close to doing a split, finally learning the connection between breath, stretch, balance and strength was invaluable! Coming full circle and bringing yoga to ballerinas has been a highlight of her career. She continued dancing and practicing yoga while earning degrees in French Literature and Classics from Penn State, and a Masters in K-12 Education from the University of Pittsburgh. She taught high school and middle school for Fairfax County Public Schools before becoming a stay at home mom. While staying home with her three daughters, Maggie served on the Manor Recreation Board, organizing holiday parties, events and tee-ball leagues for the community. She continues to help with the elementary school PTO.

When the Yoga Flow Irwin studio opened, she began practicing regularly again and found a spiritual haven with immense physical benefits.

Longing to return to the field of teaching, Maggie earned her Yoga Alliance certification at Yoga Flow and began teaching yoga/ballet/movement classes. Maggie loves kids of all ages and they love her. It was always a career goal to teach younger students and adults. This is truly a dream to combine so many experiences and skills for a unique classes. She instructs strong classes on breathing and stretching techniques through fun movement and play, empowering students to love themselves, others and yoga! Maggie can be found teaching regularly in the Yoga Flow studios as well as her own events around town (Maggie Black Yoga N'at.)
PHI Pilates
PHI Pilates Instructors

We are not just a Pilates studio, we are a school where your body will learn good posture and healthy movement patterns. Following the footsteps of Joseph Pilates, Phi Pilates Studio invites you to join us in the study of movement.

Faulty movement patterns are often the cause for musculoskeletal pain and injury and Pilates can help prevent these patterns or resolve them. Whether you are just starting an exercise program or fine tuning your body for sport, we have the perfect program for you. Phi Pilates Studio is proud to offer talented teachers who will observe your movement and encourage healthy patterns.