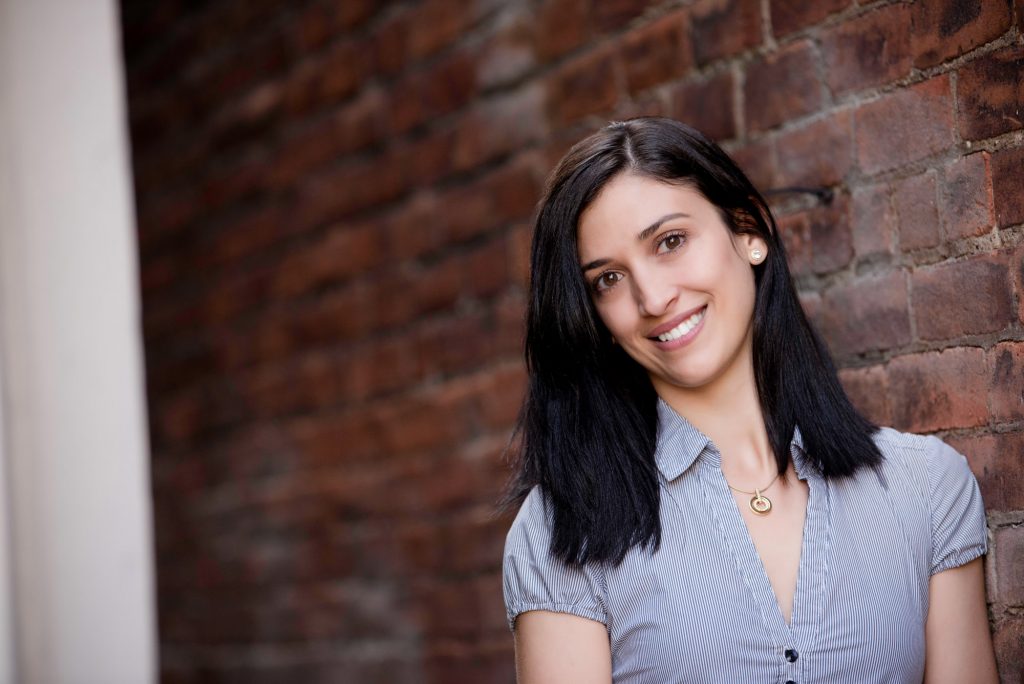 Vanessa Haidar
Artistic Director
Vanessa graduated from the National Ballet School of Havana, Cuba as a ballet dancer and instructor. Vanessa danced with the National Ballet of Cuba for 10 years, performing in classical ballets worldwide. The ballets in which she has performed include Swan Lake, Giselle, Nutcracker, Don Quixote, Coppelia, Sleeping Beauty, Romeo and Juliet, Cinderella, Snow White and Balanchine's Theme and Variations and Il Ballo de la Regina. She moved to the United State in 2013. Since then, she has taught at numerous ballet schools in Florida and Pennsylvania.
She has also coached students who participated in Youth America Grand Prix (YAGP), Universal Ballet Competition, and World Ballet Competition. Her students placed 1st, 2nd, and 3rd and received the Hope Award at YAGP. Under her direction the school has won YAGP best school two times.
Courtney Streeter
Faculty
Courtney Streeter began intensively studying ballet at the Atlanta Festival Ballet under the direction of Nicolas Pacaña and Gregory Aaron. She then was able to dance as part of the professional company while simultaneously studying with the Atlanta Ballet. As both a student and young professional, she spent her summers studying with prestigious companies such as Atlanta Ballet, Orlando Ballet, Pittsburgh Ballet Theatre and Joffrey Ballet Chicago.
After two years with Atlanta Festival Ballet, Ms. Streeter moved to Pittsburgh to attend Point Park University where she would study dance with a ballet concentration under Susan Stowe, Jay Kirk, Lindy Fabyanic, Ernest Tolentino and Dana Arey. After completing her undergraduate program, she then traveled to Chicago, Illinois where Ms. Streeter pursued and obtained her Master of Arts in Arts Administration online. She'd also dance professionally for Elements Ballet. Moreover, Ms. Streeter has frequently guested in several productions of The Nutcracker in Chicago as well as most recently performing in Washington, DC with Moveius Contemporary Ballet in conjunction with DanceLoft 14.
Most recently, Ms. Streeter founded and served as a Company Artist and Artistic Director for Confluence Ballet in Pittsburgh, Pennsylvania for the 2021 season.
Beyond her academic and professional performance background Ms. Streeter is an accredited teacher. She has taught for The Joffrey in Chicago and was formerly a faculty member for The Washington School of Ballet. She is excited to be joining the faculty at the Pennsylvania Ballet Conservatory and to continue guest performing in several productions of The Nutcracker around the country for the 2022 holiday season.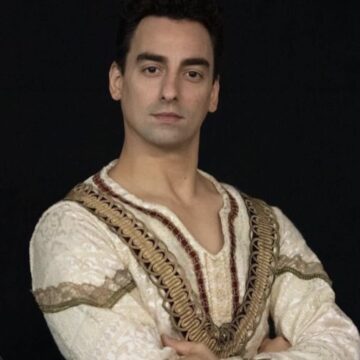 Daniel Sarabia
Sr. Faculty
In 1993 Daniel Sarabia joined the Provincial School of Ballet Alejo Carpentier in Havana, and graduated from the Cuban National Ballet School in 2002. He won Bronze Medal at the International Ballet Competition of Havana in 1998, the Silver Medal in 1999 and also the prize for "Young Revelation", and in 2002 he won the Gold Medal . He began his professional career with the Cuban National Ballet in 2002 under the direction of prima ballerina Alicia Alonso. In 2005 he won the Silver Medal in the New York International Ballet Competition.
He has appeared in Latin America, the United States, Asia and Europe, dancing such roles as Basilio in Don Quixote , Puck in A Midsummer Night's Dream , Siegfried in Swan Lake choreography of George Balanchine , In the Night by Jerome Robbins , Three Preludes by Ben Stevenson for the Gala of Stars in Housto , Texas . He has also performed in the principal roles in such works as the Diane and Actéon Pas de Deux , the Black Swan Pas de Deux and Le Corsaire . He danced with the Boston Ballet in 2005-2006, the Miami City Ballet in 2007 and danced with Béjart Ballet of Lausanne 2007-2012. He was a principal dancer with the Arts Ballet Theatre of Floridia until 2017 and is currently an international guest principal dancer.
Hansel Correa Diaz
Faculty
Hansel graduated from the prestigious Alejo Carpentier Ballet School in Havana in 2005. He then attended the National School of Arts to continue his career with a concentration in Spanish Dance (Flamenco). Hansel graduated with high honors, receiving his Bachelor of Fine Arts in Spanish Dance on July of 2011. He began his professional career in the Corp of Ballet at the internationally renowned Ballet Espanol de Cuba Company. He moved quickly to soloist and principal dancer, having the opportunity to perform with international principal dancers such as Francisco Nunez (Spain), Jose Manuel Carreno, and others. His performance experience includes: Sevilla en el Tiempo, Homenaje a Martin Vargas, The Phantom of the Opera, Carmen, Romance Bacalice, Romance in B, Las Bodas de Luis Alonso, Asturias, Emigrante, Gitanillas y Toreros, Sombrero de los Tres Picos, Al Andaluz, among many others. In 2013, Hansel made his debut as a choreographer, working with Victor Basilio in "Encontra2". Hansel was also an instructor at The Spanish Ballet School for 5 years teaching all ages (3 to 18). Hansel now lives in Pittsburgh, where he has been teaching and performing with Laurel Ballet, West Point Ballet, Broadway Dance Studio, Laura Lynn's School and Alba Flamenca Studio.
Maria Dolores Coro Barreto
"Loly"
Faculty
Maria Dolores Coro Barreto (better known as Loly), graduated from the National Ballet School of Havana, Cuba as a ballet dancer and instructor in 1982. She worked as a ballet teacher at the Matanzas School of Arts for 30 years, training many generations of professional dancers who are currently members of highly prestigious ballet companies worldwide. She participated in the International Ballet Academy Encounters held in Havana, Cuba. Loly was a dancer and founder of the Danza Espiral company. She worked as a ballet teacher in Guayaquil, Ecuador, and for 3 years in Ibagué, Colombia. She moved to the United States in 2021 and is beyond excited to share all her years of experience as a teacher and continue teaching which is her passion.
Alexander Zankin
Faculty
Alexander Zankin is a renowned character dance teacher. He graduated from the Academy of Music and Dance with a Master in Plovdiv, Bulgaria with a Master of Arts in Choreography and from the University of Varna with a Bachelor of Arts in Choreography. Most recently, he has been a teacher and choreographer with numerous dance schools across the Pittsburgh area including Pittsburgh Ballet Theater School, Ballet Academy of Pittsburgh, Wexford Dance Company, West Point Ballet and Laurel Ballet. Prior to this, he taught and choreographed dance throughout Bulgaria. Zankin has won many awards for his work, including the Gold Lyre for Choreographic High Achievement (Union of Bulgaria), 1st Category Choreographer (State Commission of Performing Arts, Bulgaria), and Gold Pin for Performer High Achievement (State Dept. Of the Army, Bulgaria) and Extraordinary Category Performer (State Commission of Performing Arts, Bulgaria).