Vanessa Haidar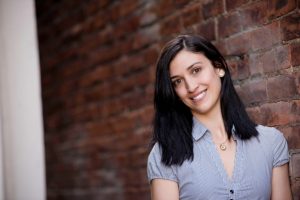 ---
Vanessa graduated from the National Ballet School of Havana, Cuba as a ballet dancer and instructor. Vanessa danced with the National Ballet of Cuba for 10 years, performing in classical ballets worldwide. The ballets in which she has performed include Swan Lake, Giselle, Nutcracker, Don Quixote, Coppelia, Sleeping Beauty, Romeo and Juliet, Cinderella, Snow White and Balanchine's Theme and Variations and Il Ballo de la Regina. She moved to the United State in 2013. Since then, she has taught at numerous ballet schools in Florida and Pennsylvania.
She has also coached students who participated in Youth America Grand Prix (YAGP), Universal Ballet Competition, and World Ballet Competition. Her students placed 1st, 2nd, and 3rd and received the Hope Award at YAGP. Under her direction the school has won YAGP best school two times.
Hansel Correa Diaz
Hansel graduated from the prestigious Alejo Carpentier Ballet School in Havana in 2005. He then attended the National School of Arts to continue his career with a concentration in Spanish Dance (Flamenco). Hansel graduated with high honors, receiving his Bachelor of Fine Arts in Spanish Dance on July of 2011. He began his professional career in the Corp of Ballet at the internationally renowned Ballet Espanol de Cuba Company. He moved quickly to soloist and principal dancer, having the opportunity to perform with international principal dancers such as Francisco Nunez (Spain), Jose Manuel Carreno, and others. His performance experience includes: Sevilla en el Tiempo, Homenaje a Martin Vargas, The Phantom of the Opera, Carmen, Romance Bacalice, Romance in B, Las Bodas de Luis Alonso, Asturias, Emigrante, Gitanillas y Toreros, Sombrero de los Tres Picos, Al Andaluz, among many others. In 2013, Hansel made his debut as a choreographer, working with Victor Basilio in "Encontra2". Hansel was also an instructor at The Spanish Ballet School for 5 years teaching all ages (3 to 18). Hansel now lives in Pittsburgh, where he has been teaching and performing with Laurel Ballet, West Point Ballet, Broadway Dance Studio, Laura Lynn's School and Alba Flamenca Studio.
Alexander Zankin
Alexander Zankin is a renowned character dance teacher. He graduated from the Academy of Music and Dance with a Master in Plovdiv, Bulgaria with a Master of Arts in Choreography and from the University of Varna with a Bachelor of Arts in Choreography. Most recently, he has been a teacher and choreographer with numerous dance schools across the Pittsburgh area including Pittsburgh Ballet Theater School, Ballet Academy of Pittsburgh, Wexford Dance Company, West Point Ballet and Laurel Ballet. Prior to this, he taught and choreographed dance throughout Bulgaria. Zankin has won many awards for his work, including the Gold Lyre for Choreographic High Achievement (Union of Bulgaria), 1st Category Choreographer (State Commission of Performing Arts, Bulgaria), and Gold Pin for Performer High Achievement (State Dept. Of the Army, Bulgaria) and Extraordinary Category Performer (State Commission of Performing Arts, Bulgaria).